This is a Sponsored post written by me on behalf of World Market for SocialSpark. All opinions are 100% mine.
I love World Market.  If you shop there, I'm sure you recognize that I often use dishes and table settings from there, and some of our favorite furiture pieces are World Market finds.  I'm a member of their rewards program, so I get extra coupons and earn points when I shop, too.  So – no surprise – I always check them out when it's gift time!  June is right around the corner, which means it's getting to be time to shop for Father's Day Gifts!
My husband is probably pretty typical when it comes to gifts he likes – I can never go wrong with BBQ & Grilling tools as he is the self-proclaimed "King of the Grill"…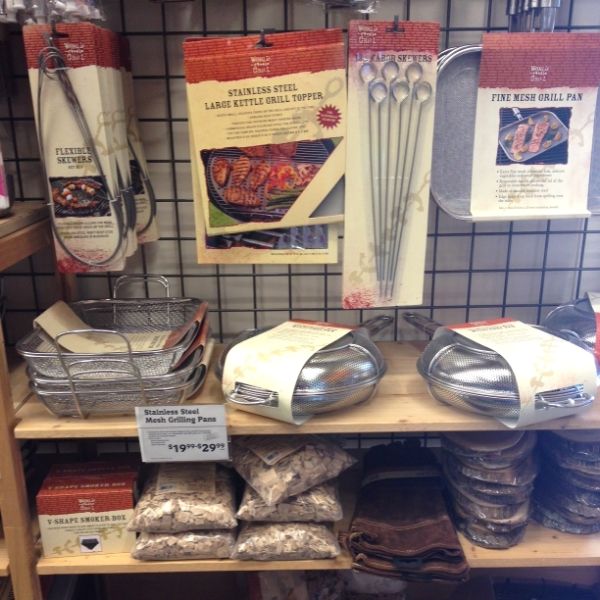 I also loved these beautiful Adirondack chairs in World Market's Outdoor Furniture & Decor!
He's been saving that he'd enjoy a set, but with our ucoming move, I want to see what sort of backyard space we end up with before I start decorating it already, haha.
Anyway – while he loves all the traditional dad-gifts, I was browsing through the food aisle when I spotted these, and knew just what Raya and I were going to get him for Father's Day.
See, breakfast has always been our family's "thing".  (Now, with my husband working nights, I have to confess, it's not always first thing in the morning.)  But on the weekends, our favorite way to connect as a family is over breakfast.  Sometimes we go out, sometimes we make breakfast at home (I've shared a couple of my favorite breakfast food posts from our weekend breakfasts in – Classic Waffles and our Sausage and Egg Breakfast Casserole). Sometimes it's even breakfast for dinner.  But every weekend, I can count on time otgether for familybreakfast.  So I decided that some new mixes and an upgrade to his kitchen tools would make the perfect Father's Day gift, since breakfast together really embodies one of his favorite roles as Dad!
I picked out a mix of fun tools like new measuring spoons, a whisk, and a couple new spatulas, and found a new scrambled egg pan (because our old one needs to be… well, retired, haha).  I grabbed a big mixing bowl and made up a breakfast-themed gift basket out of it.  I actually couldn't wait for Father's Day to give it to him (please tell me I'm not the only one who can't keep a secret, haha!) but I did sneak out first thing in the morning to pick up a Sunday paper, and of course started a fresh cup of coffee for him when Raya and I surprised him with it!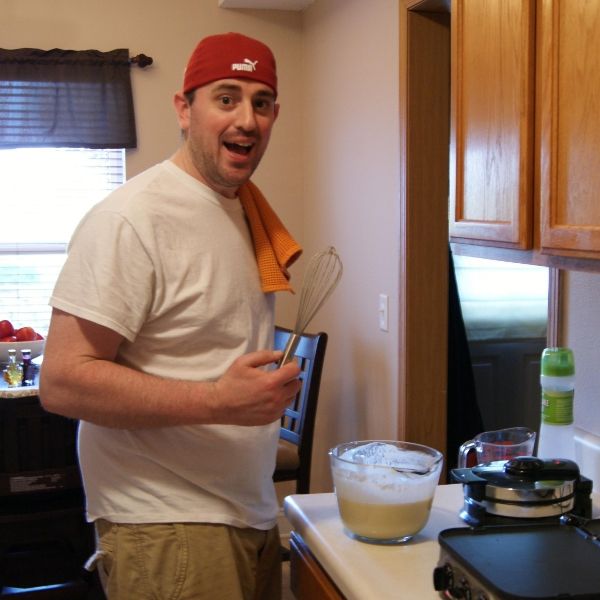 He loved it!  We had waffles, eggs and bacon and he had a great time playing with his new kitchen tools.  It was a perfect way for us to celebrate him and his role as Dad.  (And yes, I did the dishes.)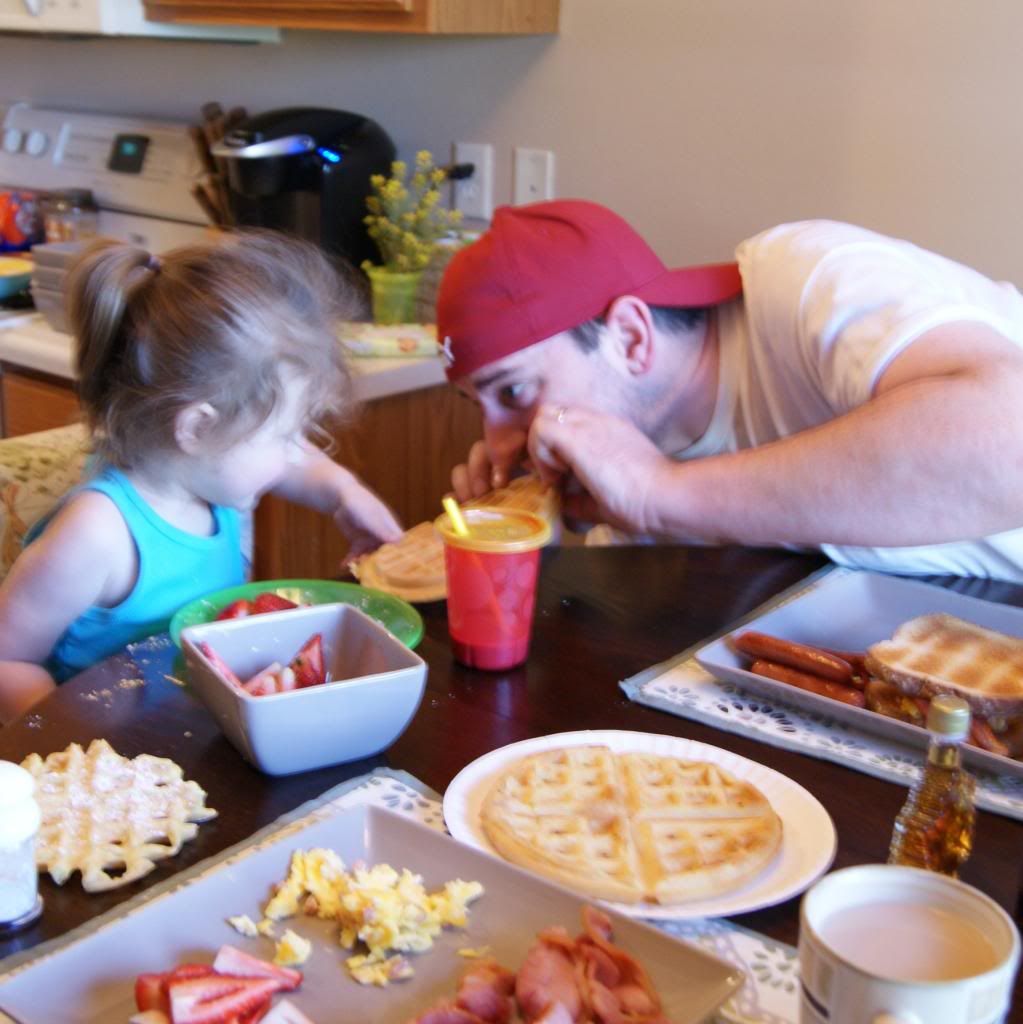 World Market wants to help you celebrate the Dad in your life, too, with the Dad's Day Sweepstakes!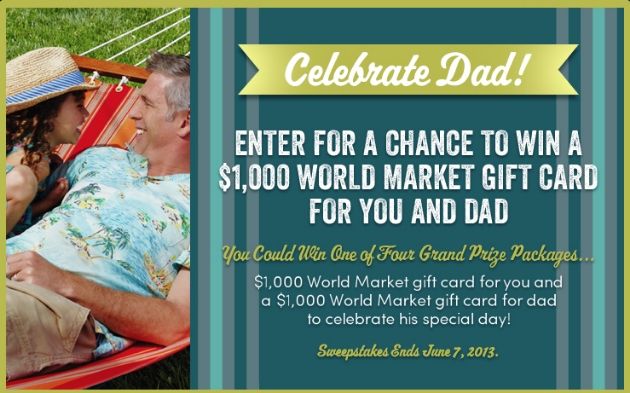 Nominate your Dad here for one of 4 weekly Grand Prize packages – a $1,000 gift card for you, and one for Dad, too, to celebrate his special day!  No matter how your husband or your Dad enjoys his free time, World Markiet has stylish and unique, quality gifts for Father's Day.  You can earn more chances to win by visiting them on Facebook for all the details, and checking out all their social media channels.  Hope you have fun shopping for your favorite dad this year!
~ Adrianne