This is a Sponsored post written by me on behalf of Allstate for SocialSpark. All opinions are 100% mine.
Allstate's new "Good Hands for the Good Life" is an attitude of optimism and celebration over doubts and fear. There are risks everywhere, but we can't let them stop us from enjoying the good moments in life, can we?
I think it's easy to let doubts and nervousness hold us back from taking risks in life that turn out to be totally worthwhile. But have you ever taken the plunge despite hesitation, and had it turn out to be a great and fulfilling decision? I know I have! I mention my family a lot around here, and today I'm going to share something fairly personal that really reflects the Allstate Good Life philosophy that we should create more good, rather than just manage the bad in life.
I started dating Kevin in 2008, which was the year I turned 30. You can imagine that being single at age 30, I had my share of previous relationship trouble. I think we've all been there to some degree – it's not anything I'm ashamed of or afraid to share, I just hate to dwell on the past when it's not relevant anymore. But it ties right into how we met. Or, met again, as it happens to be.
There are certain dates that when they roll around, I kind of dread them. It's much better now that I have my family, but while I was single, some of those anniversaries were a big, bad deal. It was once such anniversary on the night I met up with a girl friend to get out of the house, determined to have some fun rather than stay home and mope. While we were out, chatting and relaxing, I heard someone laugh.
Now, if you have ever heard my husband laugh in real life, you know exactly where I'm going with this. Kevin has a really distinctive, infectious laugh. It had been years since I had seen him, and even when I knew Kevin before, I didn't know him all that well. But that laugh is one that just stays with you – you always recognize it once you've heard it.
He was watching the Red WIngs game by himself, laughing with the bartender (he's a bartender himself, after all) and I thought I'd say hello. We wound up talking for a while, catching up, and it turned out his relationships hadn't turned out too well for him, either. When you hear him tell his side of the story, he was only out to catch the game because his cable was out, and he didn't feel like spending the evening stuck at home either. So it was kind of crazy that we both had to get out of the house, only to end up in the same place, at a point in our lives where it turned out that we were ready to find someone like each other. He actually callled me the next day, we went on an actual date, and we have been together ever since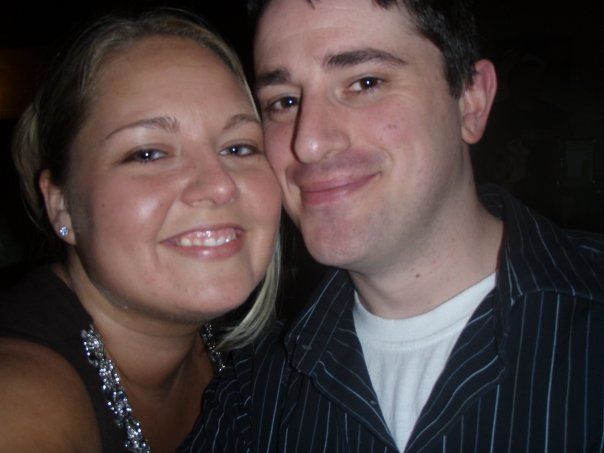 We were engaged and then married in 2009, we had Raya in 2010, and our second baby is on the way next month! Crazy, what can change for the better from just one night!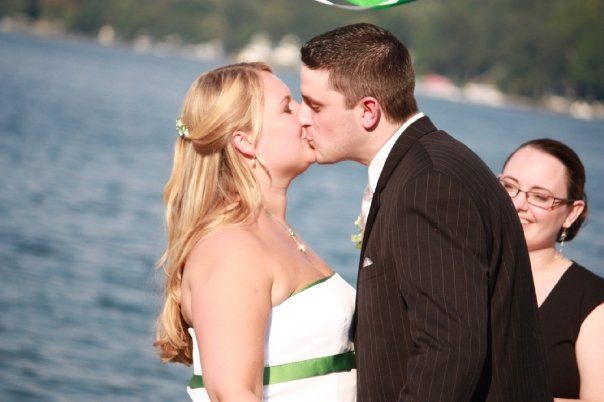 Either one of us could have let doubts, fear, or nervousness hold us back from getting out on that particular evening – he didn't even have anyone to meet up with, and I could have just stayed in feeling sorry for myself. But we both decided to make more of what might be an otherwise crummy evening, and it turned out to be a great thing not just that night but even today!
Do you have a Good Life story to share? Tell me in the comments, I'd love to hear it!