This is a Sponsored post written by me on behalf of Duck Brand provided by ShurTech Brands, LLC for SocialSpark. All opinions are 100% mine.
I can't resist a great Duck Tape® craft, so I was so excited to have the chance to partner with Duck Tape® to spread the word about their awesome Stick or Treat Contest.  The challenge is to get crafty and create a jack-o-lantern with Duck Tape®!  You can enter anytime now through 10/31 and there are awesome prizes up for grabs (including a grand prize of $1,000 and a Cricut Mini® Personal Electronic Cutter, and cash prizes for second and third place too)!
Not sure how to go about making a Duck Tape® pumpkin?  Well, let me show you my take on the project, maybe it will give you a little inspiration!
What you will need: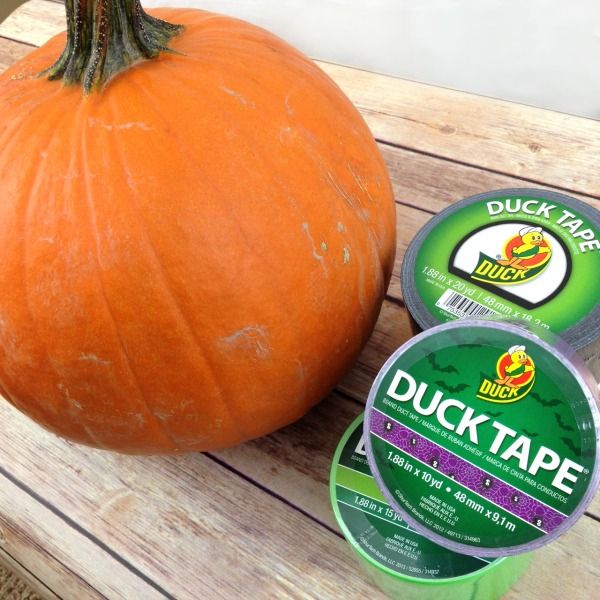 One pumpkin
A few rolls of Duck Tape®
Sharp Scissors
Your imagination
I utilized the whole pumpkin to make a unicorn's head, embracing the Duck Tape® spirit by not using any other elements to create my pumpkin.  That's right – 3-dimensional shapes (like the unicorn's horn, ears, and snout) are totally possible using nothing but Duck Tape®!  If you have ever sewn, it's just the same – only you tape your seams together, rather than stitching them.
I started out with a big sheet of white tape.  If you haven't made Duck Tape® sheets before, I have found it's best to work on a large, flat surface.  The first strip is the most tricky, so I tape one end to my countertop, unwind a length, and lay it sticky-side up.  By turning the edges under, I can stick them to my counter, get a second length of tape ready to stick, then place the two tapes sticky sides together.  Then, add a length of tape to the edge of the first two.  Alternate front to back, laying sticky sides together, until you have a sheet of tape the size you need (and it gets easier when you have one strip finished that you can handle without it sticking to anything!)
You will be able to cut and shape this sheet to whatever you need.  I cut mine into a shape that was basically a modified cube – I just rounded the edges of the snout.  The strips wrapped around the snout.  You can practice your shapes on a piece of paper first if you need to, so that you can gauge size and shape.  Because every pumpkin is a different size and shape, I can't give you exact dimensions – you will want to adjust it for whatever looks right on your pumpkin.  Once you've got your shapes how you like, you can use a strip of tape to stick your seams together.  For rounded edges, cut notches in your tape (like fringe) so that your seam comes together smoothly.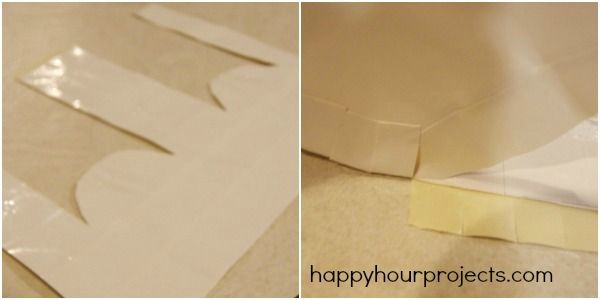 You can tape your shapes right onto your pumpkin.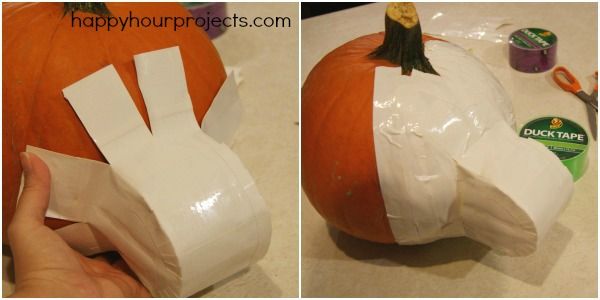 I covered my pumpkin with white tape, added a face and a pair of ears.  The ears were just cut from double-sided strips – I cut notches at the bottom and cinched them to make them curve, and taped them on.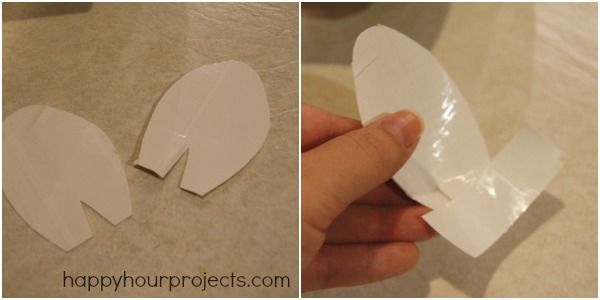 I made the horn from another sheet of tape in silver just the way you would make a paper cone.  By fringing the tape, you can easily attach your 3-D parts.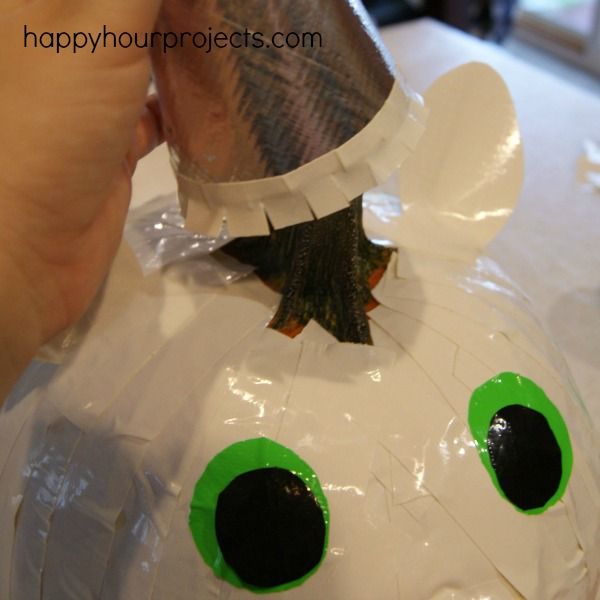 Then I made up a few double-sided strips and cut them to resemble a mane.  I just taped them onto the back of the pumpkin.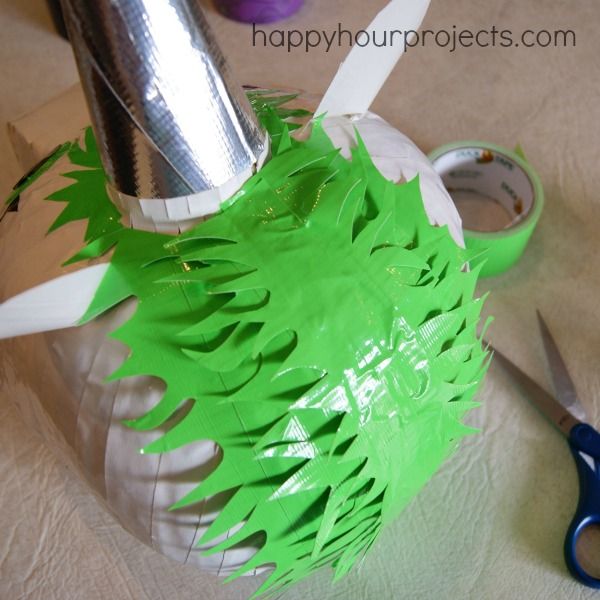 I would LOVE to see any pumpkins you create!  To enter, all you need to do is submit an image of your finished pumpkin (it can be real or fake) on the Duck Tape® website under the Stick or Treat Contest page.  The prizes are awesome:
First Place: $1,000 and a Cricut Mini® Personal Electronic Cutter
Second Place: $500
Third Place: $300
You can submit anytime now through Halloween, and winners will be announced on November 11. If you make a pumpkin, be sure to come back here and leave a comment and share the link with me, I'd LOVE to see your creativity!
Keep up to date with the latest creative ideas, inspiration, promotions, and contests by following Duck Tape® on Twitter @TheDuckBrand!