Happy November 1st!  I realize that it's just my U.S. friends who are anticipating Thanksgiving in just a few short weeks, but that's where I live, so there are some yummy things lined up around here this November.  I'm celebrating today with a Thanksgiving-themed link party that will run from today through November 23 – so if you are a blogger who has posted some Thanksgiving goodness, go round up your posts – we would all love to see them!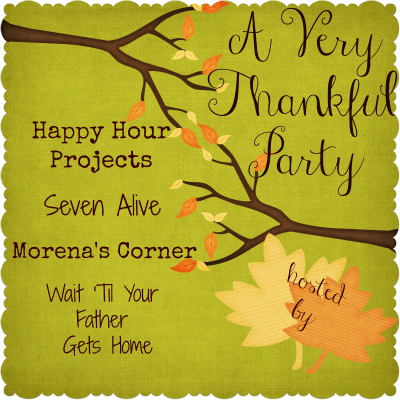 We're so excited to see what you're working on this month to prepare for Thanksgiving (or may have enjoyed already for Canadian Thanksgiving last month)!  All four hosts will periodically be sharing favorites from the party, so you may want to consider following the host blogs to see if you've been featured!  (A note: following is not a requirement to link.  We don't want to hold your creativity hostage!  But these ladies all have great blogs, so we would love to have you stay in touch!) It's also not a requirement to display the button, but if you would like to add it to your post, sidebar, or hall of fame, please feel free!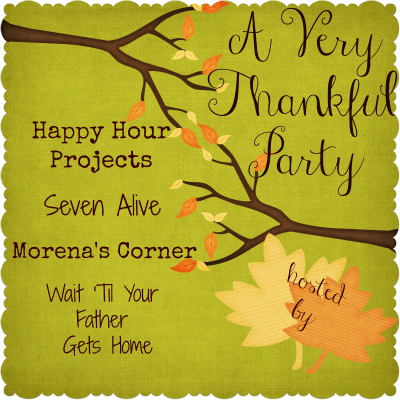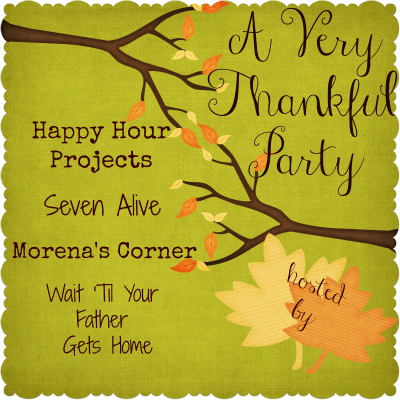 Once you link up at any one of the host blogs, your link is visible on all four blog, and will be archived on my Holiday Ideas page.  Thanks for joining in the fun, or just dropping by to get some ideas!
// <![CDATA[ document.write(''); // ]]>